Transportation
On many railways, passengers purchase tickets before boarding, walk through the automatic ticket gate, then board the train.
In rural parts of Japan, some stations have no attendants, in which passengers either purchase a ticket from the conductor in the train, or pay at the gate when they leave the train. Tokaido Shinkansen tickets are divided into non-reserved seats, reserved seats, and Green Car reserved seats, and can be purchased either from a ticket vending machine or at a JR ticket reservation office (Midori-no-madoguchi). Tickets can be purchased on the day of departure.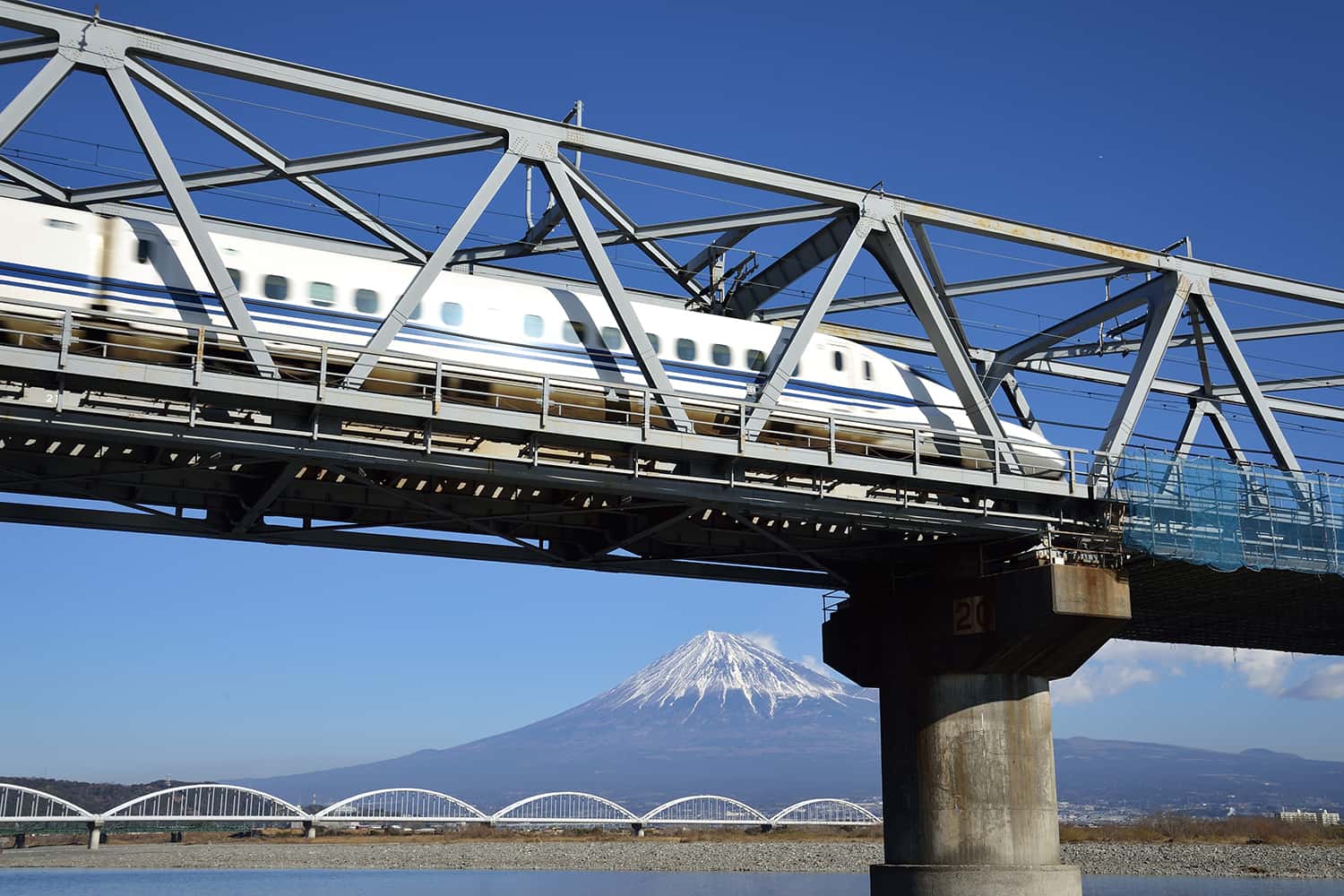 Shizuoka is served by the Tokaido Shinkansen which runs from Tokyo Station to Shin-Osaka Station. It is also served by 5 conventional JR train lines. The Tokaido Main Line runs from Tokyo Station to Kobe Station, crossing Shizuoka Prefecture from east to west. The Ito Line runs from Atami Station toward Izu and Ito. The Gotemba Line runs from Numazu Station to Gotemba, toward Kanagawa Prefecture. The Minobu Line runs from Fuji Station toward Yamanashi Prefecture. The Iida Line passes through Shizuoka Prefecture on the way from Aichi Prefecture to Nagano Prefecture.
Please be careful, as there are different ticket gates for the Shinkansen and conventional lines. Fares on conventional lines start from 140 yen for adults.
■Inquiries: JR Tokai Telephone Center  050-3772-3910 (Year round, 6:00 - 24:00)
■Route Maps
■Conventional Line Timetables
■Shinkansen Timetables
Shizuoka Railway Shizuoka-Shimizu Line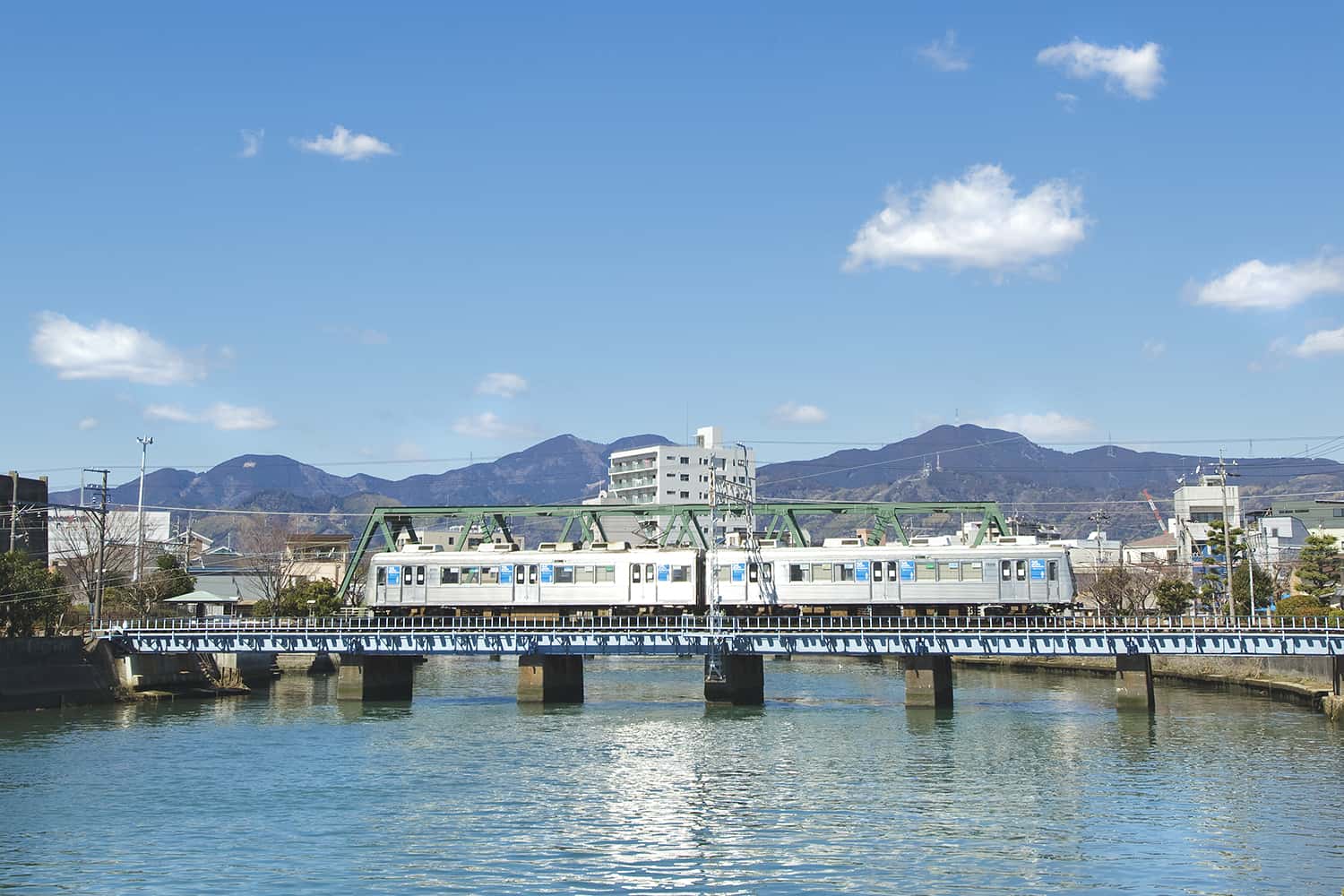 This line runs from Shin-Shizuoka Station in central Shizuoka to Shin-Shimizu Station, and can be used to travel east to west across the city. Shin-Shizuoka Station is directly connected with the Shin-Shizuoka Cenova shopping mall, making it convenient for shopping and meals. Shin-Shimizu Station is the closest station to S-Pulse Dream Plaza, the home of Chibi Maruko-chan Land, as well as "Shimizu Fish Market Kashinoichi" where there is cuisine made with fresh seafood.
Fares are 120 yen to 300 yen for adults (60 yen to 150 yen for children).
■Inquiries regarding operation:
 054-261-6982 (5:45 - 24:15, Year round)
■ Route Maps
■Timetables
Oigawa Railway Oigawa Main Line/Ikawa Line (Southern Alps Abt Line)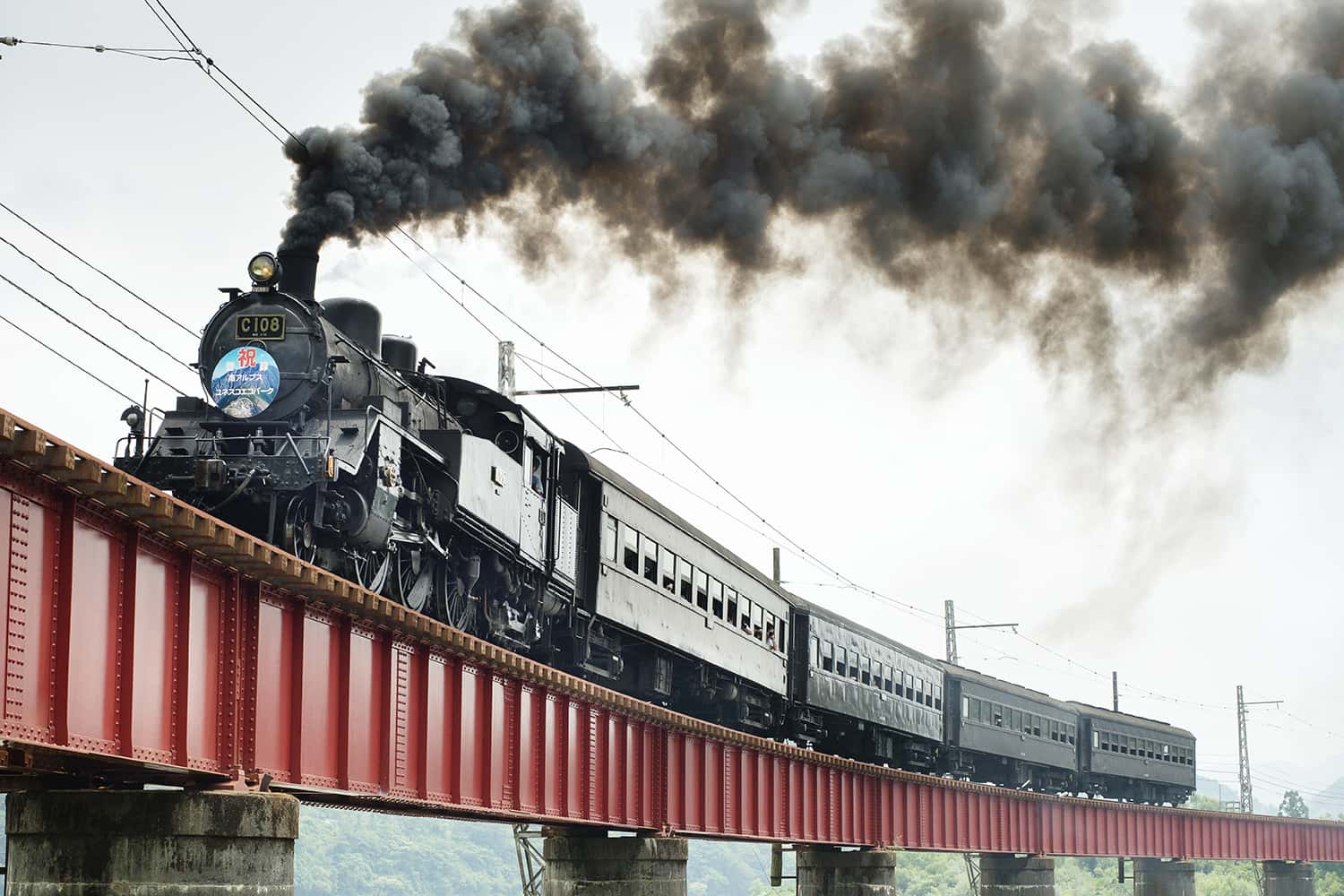 Oigawa Railway is the only railway in Japan to operate steam locomotives more than 300 days per year. On the Oigawa Main Line which runs from Kanaya Station to Senzu Station along the Oi River, there are both regular electric trains (no reservation required) and steam locomotives (reservations available until noon the day before).
Tickets purchased on the day of departure are sold first-come, first-serve from the ticket window. Tickets for regular electric trains are 150 yen to 1,810 yen for adults (80 yen to 910 yen for children), or plus 800 yen to 1,000 yen for adults (400 yen to 500 yen for children) to ride the steam locomotive (Prices are the same for the limited time Thomas the Tank Engine).
The Ikawa Line that runs further upstream along the Oi River is also known as the "Southern Alps Abt Line", and is the steepest train line in Japan. The only Abt (rack and pinion) type train in Japan runs from Senzu Station to Ikawa Station. It has the only station over a lake in all of Japan, and a beautiful view of the Southern Alps Eco Park. Adult fares are 150 yen to 1,320 yen (80 yen to 660 yen for children).
■Inquiries: Oigawa Railway Sales
 Division: 0547-45-4112 (9:00 - 17:00),
 Southern Alps Abt Center:
 0547-59-2137(Weekdays 8:30 - 16:40)
■Route Maps
 Regular Electric Trains
 Steam Locomotives
 Thomas the Tank Engine
 Southern Alps Abt Line
■Timetables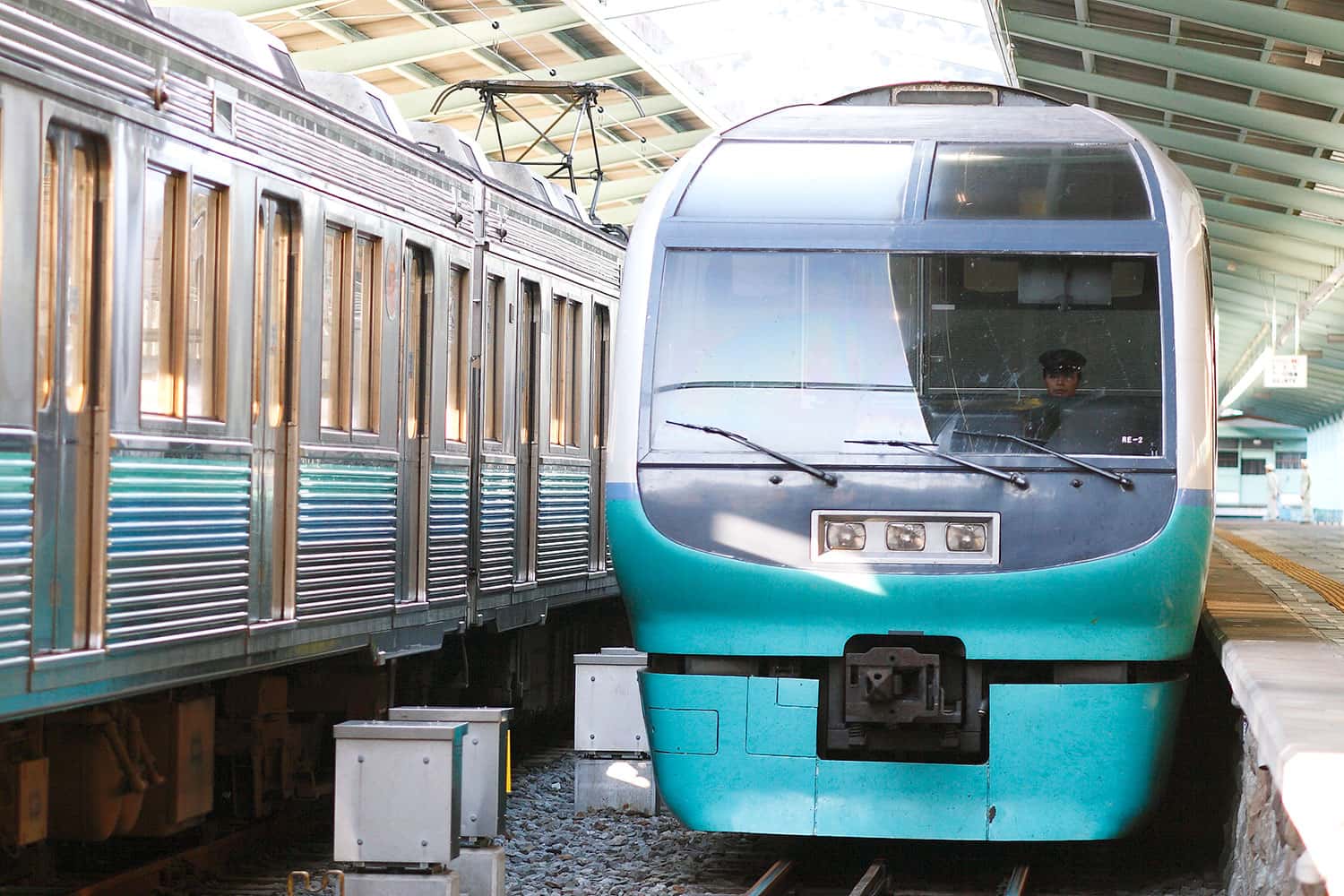 This resort train runs approximately 1 hour from Ito Station to Izukyu Shimoda Station along the eastern coastline of the Izu Peninsula. Some trains on the Ito Line departing from Atami Station enter this line directly as well.
Major stops include Izu Kogen Station which is popular as a vacation home area, Kawazu Station which is popular for its early blooming Kawazu cherry trees, and Izukyu Shimoda Station where Commodore Perry's ships first landed and the beautiful ocean stretching before it. There are many sights to see at each stop, including hot springs and fishing ports. Fares are 170 yen to 1,620 yen for adults (90 yen to 810 yen for children).
■Inquiries:  0557-53-1111
(Weekdays 9:30 - 17:30, closed April 10th)
■Route Map
■Timetables
Izu Hakone Railway Sunzu Line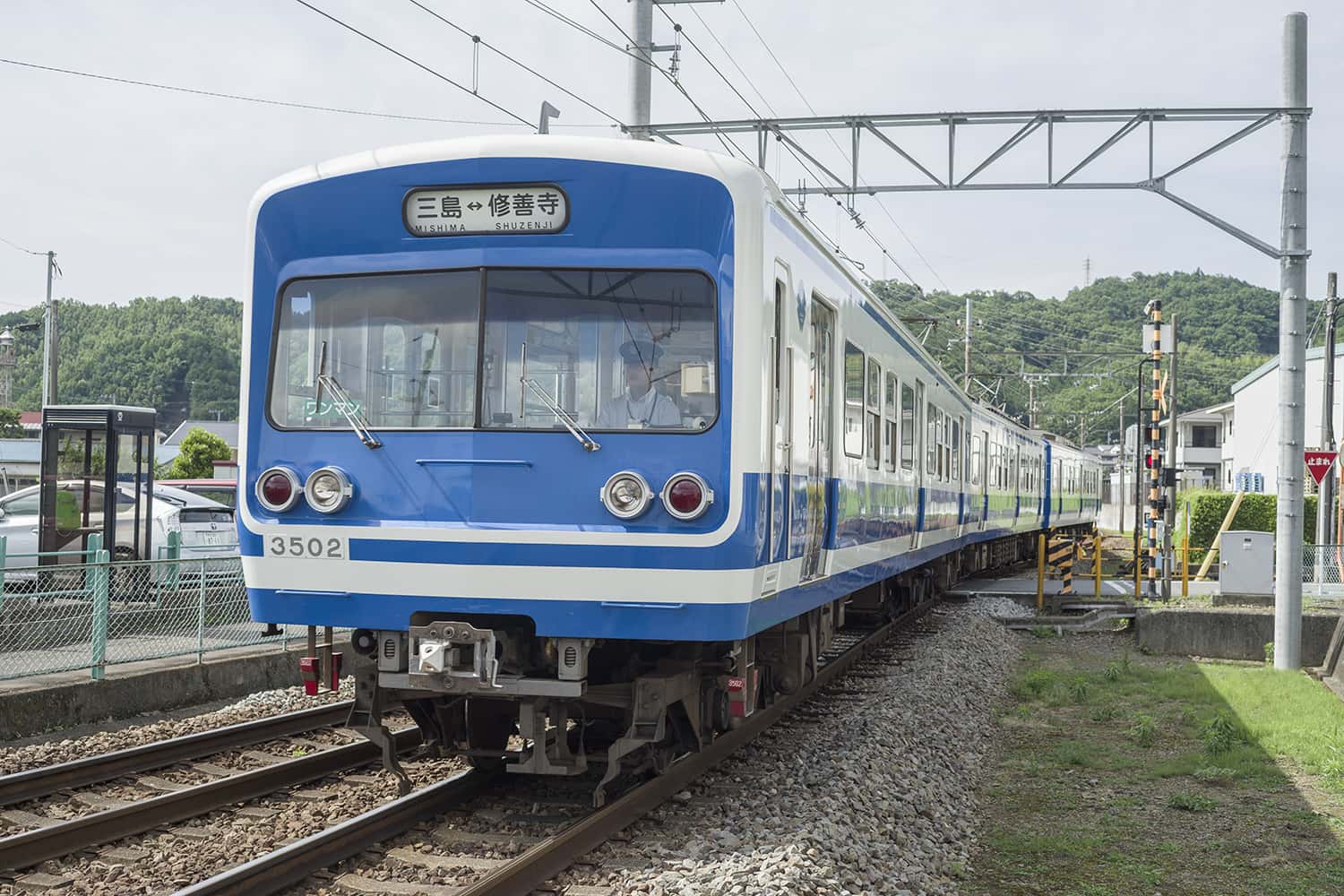 This railway runs approximately 40 minutes from Mishima Station to Shuzenji Station, lengthwise along the northern central part of Izu. Main stops include Izu-Nagaoka Station which is the station nearest to the Nirayama Reverberatory Furnaces world heritage site, as well as Shuzenji Station where Izu's finest hot spring inns line the streets.
Fares are 140 yen to 510 yen for adults (70 yen to 260 yen for children). Local buses departing from Shuzenji Station (Tokai Bus) take passengers to western Izu (Toi, Dogashima, Matsuzaki, etc.).
■Inquiries:
 055-977-1207
(Weekdays 9:30 - 16:30)
■Route Maps
■Timetables
 Outbound (Mishima to Shuzenji)
 Inbound (Shuzenji to Mishima)
 Limited Express Odoriko
This railway runs south to north through the city of Hamamatsu from Shin-Hamamatsu Station to Nishi-Kajima Station. Fares are 120 yen to 470 yen for adults (60 yen to 240 yen for children).
■Inquiries:
 Railway Sales Office  053-435-0221
■Route Maps
■Timetables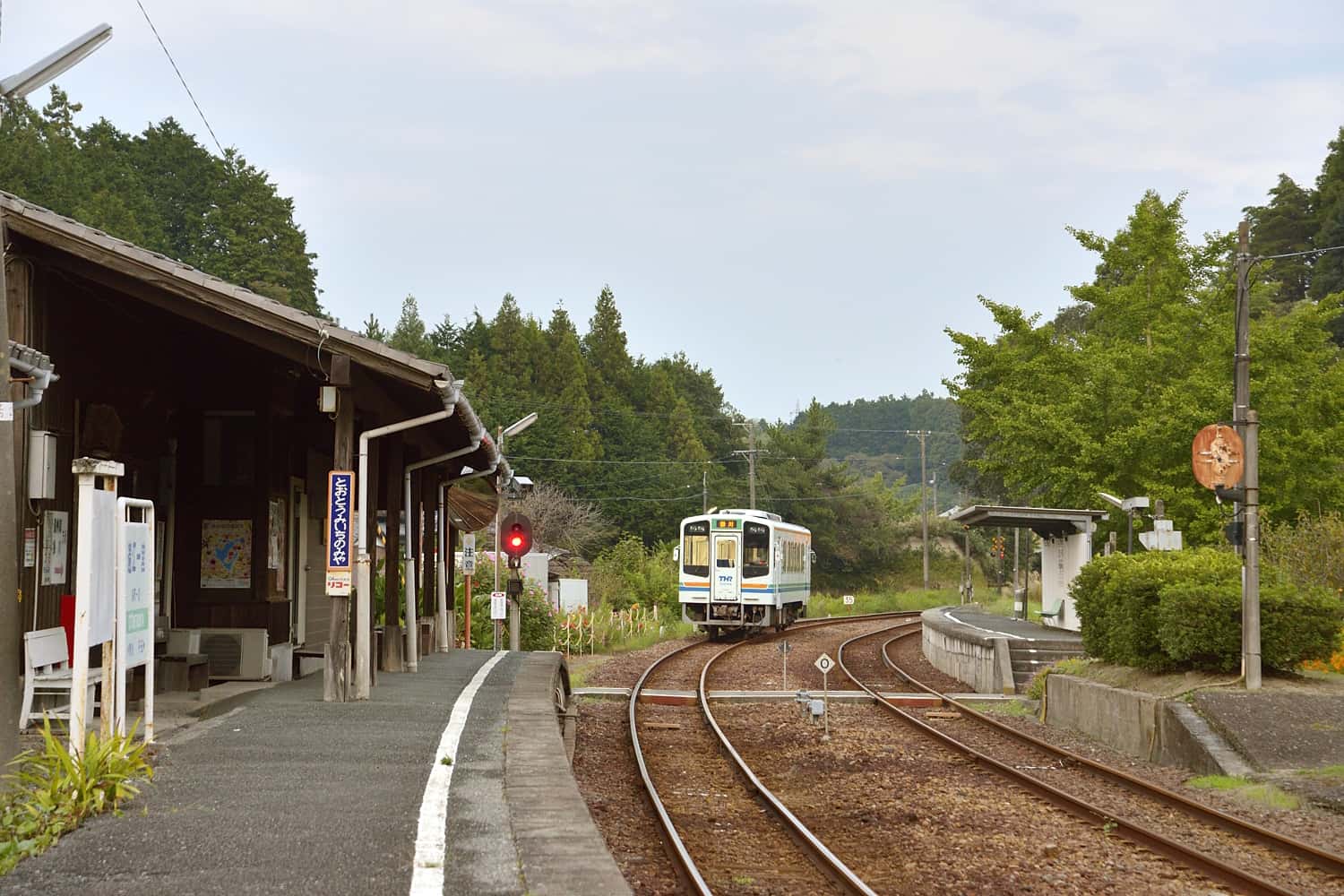 This railway runs from Kakegawa Station through Tenryu Futamata Station on to Shinjohara Station in Kosai. Enjoy the nostalgic old stations and idyllic countryside. Fares are 200 yen to 1,450 yen for adults (100 yen to 730 yen for children).
■Inquiries:
 053-925-6125
■Route Maps
■Timetables
 Go back to menu
Be certain to check bus destinations on the front, back, or center panels before boarding. There are two boarding positions depending on the bus; either at the front or at the center. There are also two orders of fare payment depending on the bus; payment upon boarding, or payment with the ticket when getting off. Ask the driver directly if the destination or how to ride the bus is unclear.
Shizuoka Railway Just Line
Shizuoka Railway Just Line operates buses in the central and western district of Shizuoka, highway buses to Tokyo, Yokohama, Narita, Osaka, and Kofu, as well as shuttle buses to Shizuoka Airport.
■Inquiries:
 Customer Center 0120-012-990
(Weekdays 9:00 - 18:00)
■Route Maps:
 Shizuoka City district
 Central & Western district
■Timetables
Izu Hakone Bus operates buses in the Numazu/Mishima/Kannami/Izu-Nagaoka district, Shuzenji/Nakaizu district, Atami district, Yugawara district, and Hakone district in the Izu Hakone area. It also operates regular sightseeing buses that tour the Atami district.
■Inquiries:
055-977-1212
■Route Maps/Timetables
Hakone Tozan Bus operates buses in the Hakone/Gotemba area, in addition to the Odawara/Kamonomiya/Shinmatsuda/Yugawara area. It also offers direct buses from Hakone Yumoto Station to Gotemba Premium Outlet Mall and Gotemba Kogen Tokinosumika, as well as regular sightseeing buses.
■ Inquiries:
  Hakone Tozan Bus Transport Division 0465-35-1201
(Weekdays 9:00 - 18:00)
■Route Maps (Hakone/Gotemba Area)
■Timetables
Fujikyuko Bus operates buses from Shizuoka Prefecture to a wide area including Yamanashi Prefecture, Kanagawa Prefecture, such as the Gotemba district, Fuji, Fujinomiya, Numazu, Mishima, Susono, Nagaizumi, the Fuji Five Lakes district, and Mt. Fuji. It also operates buses from Shizuoka Station to Mt. Fuji; from Shimizu Station, Shizuoka Station, and Mishima Station to Fuji-Q Highland and toward Kawaguchiko; from Gotemba Premium Outlet Mall to Yokohama; as well as highway buses to destinations across Japan.
■Inquiries
■Route Maps/Timetables
Tokai Bus operates buses to all parts of the Izu Peninsula. It also operates Nishi-Izu Limited Express buses from Mishima Station and Numazu Station to Matsuzaki, regular sightseeing buses around Izu, and highway buses from Mishima, Izu-Nagaoka, and Shuzenji to Shinjuku.
■Inquiries:
 Tokai Bus Inc., Sales Section
 0557-36-1112
(Weekdays 9:00 - 17:40)
■Route Maps
■Timetables
 Go back to menu
Taxi stands can be found near stations, airports, and major facilities, with passengers lining up to ride taxis in order. Typically passengers sit in the rear seat, tell the driver their destination once they are inside, and pay their fare upon arrival. Many taxis drive around the central part of cities, and passengers can wave down empty taxis just by raising a hand. If there are no taxis in the area, one can be called by telephone. Most taxis on the road are small to mid sized vehicles. Fares are 700 yen from getting in the vehicle up to the first 1.5 km, with fare added according to riding time or distance, with special charges for late night/early morning, and destination pickup. *Fares vary depending on the taxi company.
Some taxi companies can prepare large vehicles or jumbo taxis for large parties if contact is made in advance. Additionally, there are sightseeing taxis that tour various sightseeing spots, including the "Ocha Machi Shizuoka-shi Taxi Tour" in Shizuoka, "Yu-Yu Taxi" in Atami, and "Puchi Osanpo Taxi" in Izu.
■Inquiries:
  Shizuoka Prefecture Taxi Association 054-261-1401
 Major Taxi Companies