How to use Wi-Fi
1
Check that the Wi-Fi function is turned ON in your device's settings.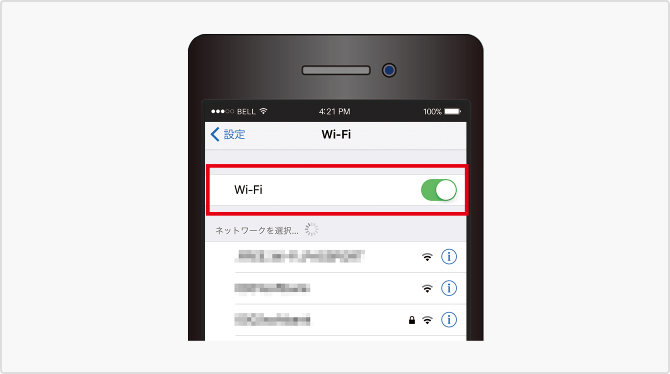 2
Select "xxxx_Feee_Wi-Fi" from your device's Wi-Fi Networks screen.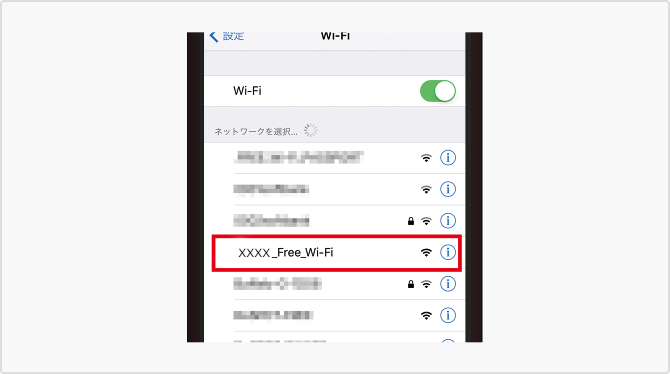 3
Open your browser and continue the process by following the instructions on the screen.

*The methods of this process may vary depending on the service provider.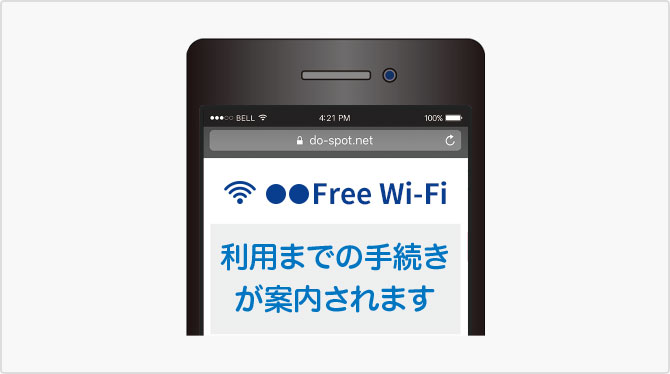 4
When the process is complete, you will be able to use the Internet.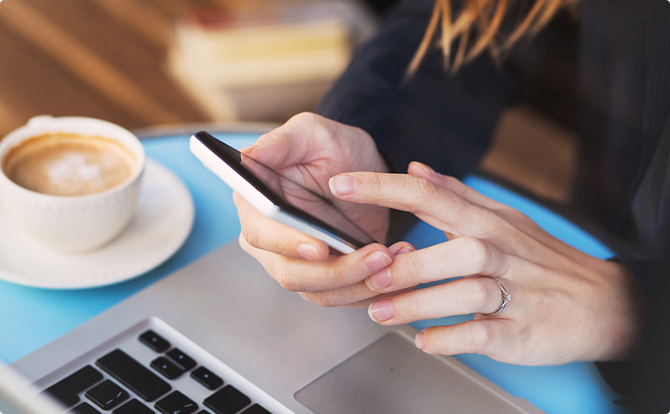 Search for Wi-Fi spots on the MAP.
Authentication methods and hours when a connection is available vary for each provider of Wi-Fi service.
See the following links for how to use service provided by each.